Technology
We're solving some of the world's most challenging technical and logistics problems, designing and building apps and systems that connect customers, merchants and riders millions of times a day.
Our technology teams build cutting-edge technologies that bring our vision for the future of food to life across our complex business with a global footprint, ensuring that the three sides of our marketplace interact seamlessly together, in real-time.
Why Technology at Deliveroo?
Unique problems
Work in a challenging problem space, building products for a three-sided marketplace. It's complex, and involves solving problems that have never been solved before.
Impact
Our Technology teams make a significant impact on our products, and they get to do it fast. Our teams see their work come to life, in a way that isn't always possible at bigger tech companies.
Chart your path
Deliveroo is an exciting place where you can take your work wherever it needs to go. We empower our teams with autonomy, enabling them to make impact at pace.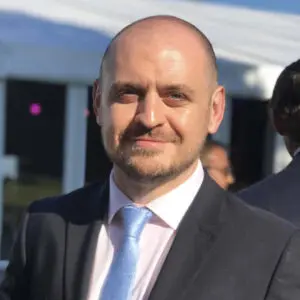 "Being at Deliveroo has given me an unbelievable range of opportunities. From looking after rider operations in 6 cities, I was able to take on national responsibility and work on projects with global reach. Deliveroo arranged a 6-month external secondment at a national restaurant chain during which I managed their delivery business, before returning to Deliveroo to join our Tech org and experience Product Management. At Deliveroo, we tackle so many innovative problems across all sides of the marketplace so there are always opportunities to keep learning!"
Will Dunne, Senior Product Manager